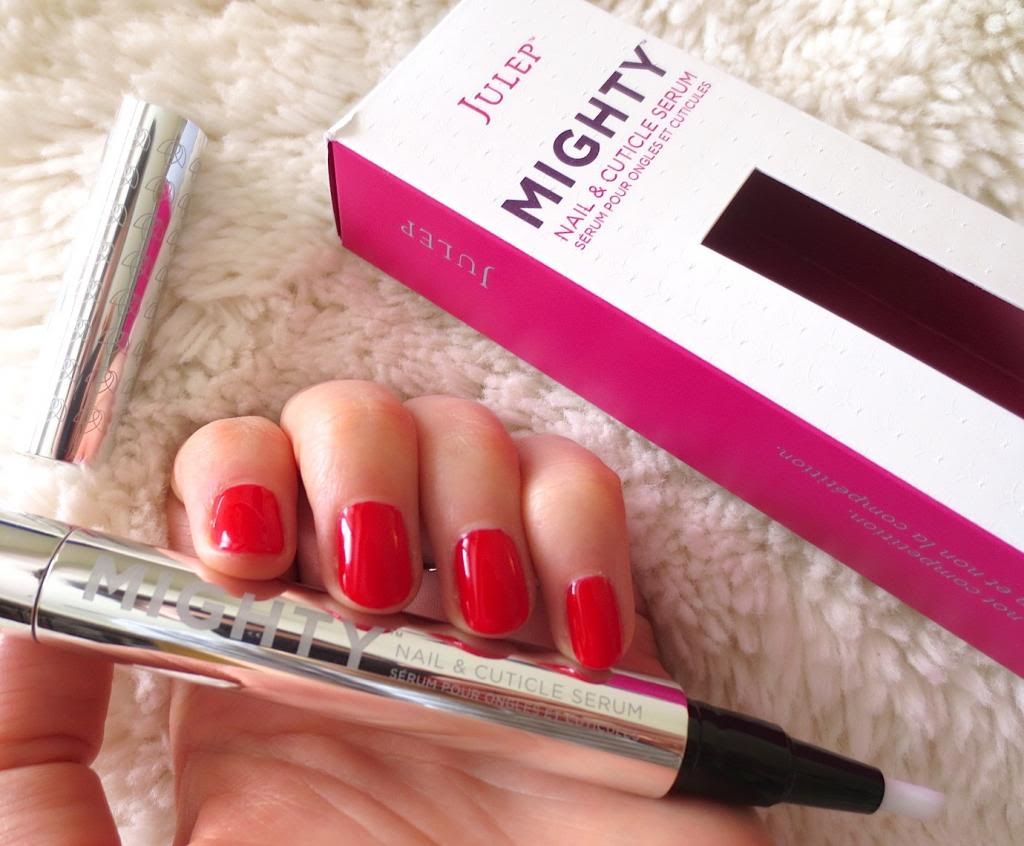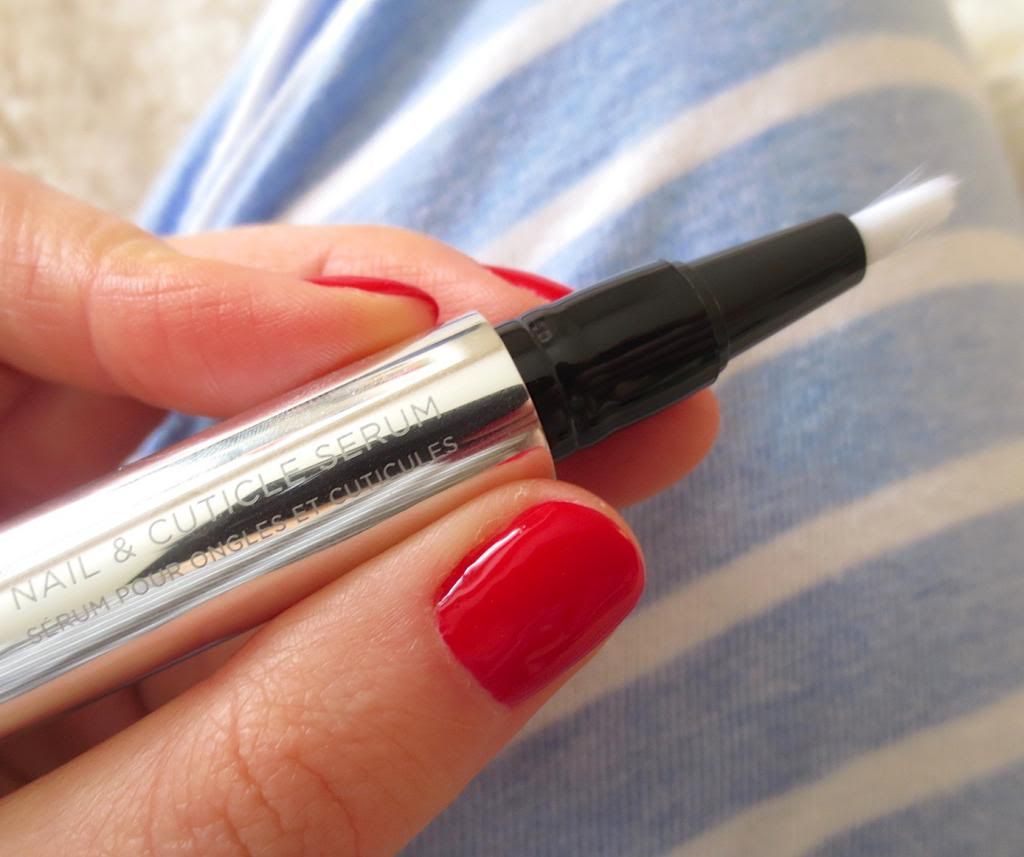 Yesterday I got off work early and decided to treat myself to my first ever shellac manicure. I usually chip my nails two days after painting them, but a shellac manicure dries instantly and can last for at least two weeks, so these glossy, bright red nails are mine for a little while! I've heard conflicting arguments about whether shellac weakens your nails more than regular polish. So I've decided to take preventative measures by using the
Julep Might Nail & Cuticle Serum
. This product contains a protein-peptide concoction that builds keratin and collagen, which keep your nails strong. According to the instructions, you apply this to the cuticle area twice daily for two weeks and then once a week for maintenance. The claim is that your nails will be visibly stronger in two to three weeks. I've been using
OPI Nail Envy
for the past few months, but I don't see a huge improvement in my nails, so I'm hoping this product will be more impressive! Have you tried it?
If you're thinking about shellac and concerned about nail damage, here's what I found from a little research. I went to a salon that uses
CND Shellac
, a brand which claims zero damage to the nails if used according to the instructions. CND Shellac also is "3-free," meaning it doesn't contain the carcinogenic chemicals formaldehyde, toluene or DPB. A few don'ts: do not go to a salon that uses drills to remove the polish, and do not try to remove the polish yourself. Also, even though shellac can be addictive, I've heard that you should take breaks to let your nail "breathe." I'll keep you posted on my shellac experience!