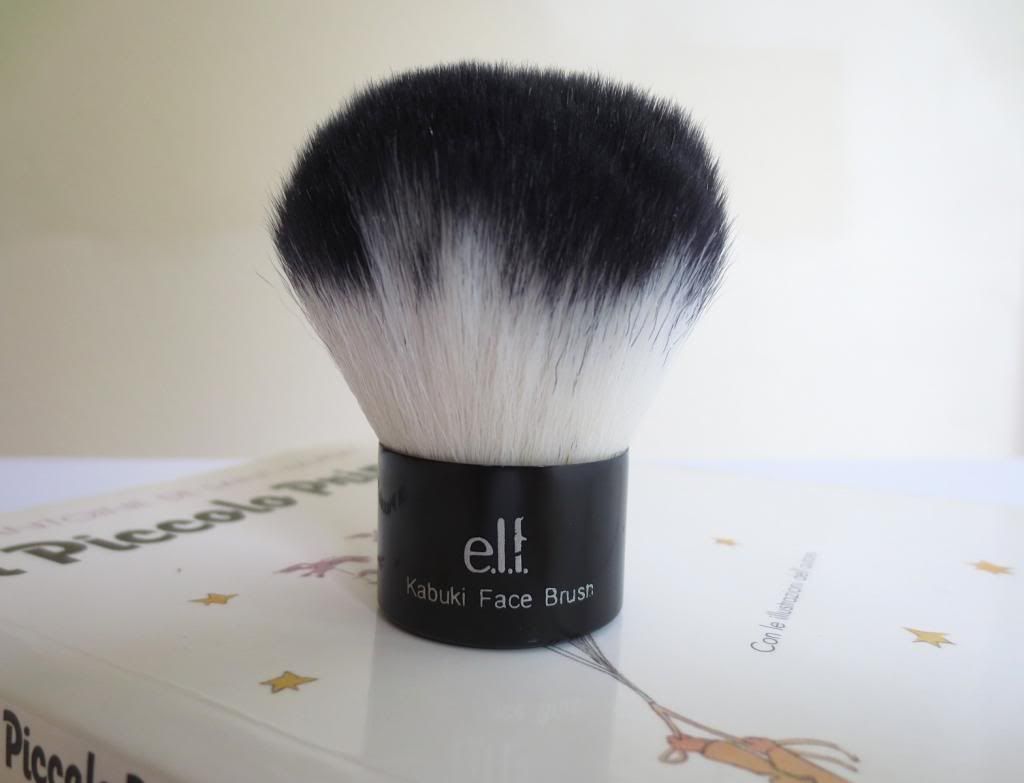 I confess that in my makeup bag at the moment, there are more high-end than drugstore products. But every so often, a cheap product purchased in a pinch wows me so much that I look no further for a "luxury" alternative. I decided to order the e.l.f. Studio Kabuki Face Brush two years ago when I treated myself to MAC Blot Powder and realized that the little sponge applicator inside just wasn't cutting it. I was in the UK at the time, and I paid a mere £5 for the kabuki brush (plus £2.95 for shipping, but I ordered a couple of other things too, which justified the shipping in my book). Fast-forward to today and this well-loved kabuki brush is the only thing I use to apply pressed face powder.
On the e.l.f. website
here
it says the synthetic brush is antibacterial and can be used with wet or dry products. I use this for a light dusting of pressed powder or mineral veil to set my makeup (my current fave is the Clarins Ever Matte Shine Control Mineral Powder Compact 01). It also works well with mineral foundation to achieve a light-to-medium coverage. It's the perfect size: big and fluffy enough to sweep across your face in a jiffy, but compact enough to pack in a little handbag for touch-ups. It's so soft, stands up to frequent washings and
never
sheds on me. I can't say the same for face brushes I've tried from MAC or Bare Minerals... I'm very impressed with this little guy!