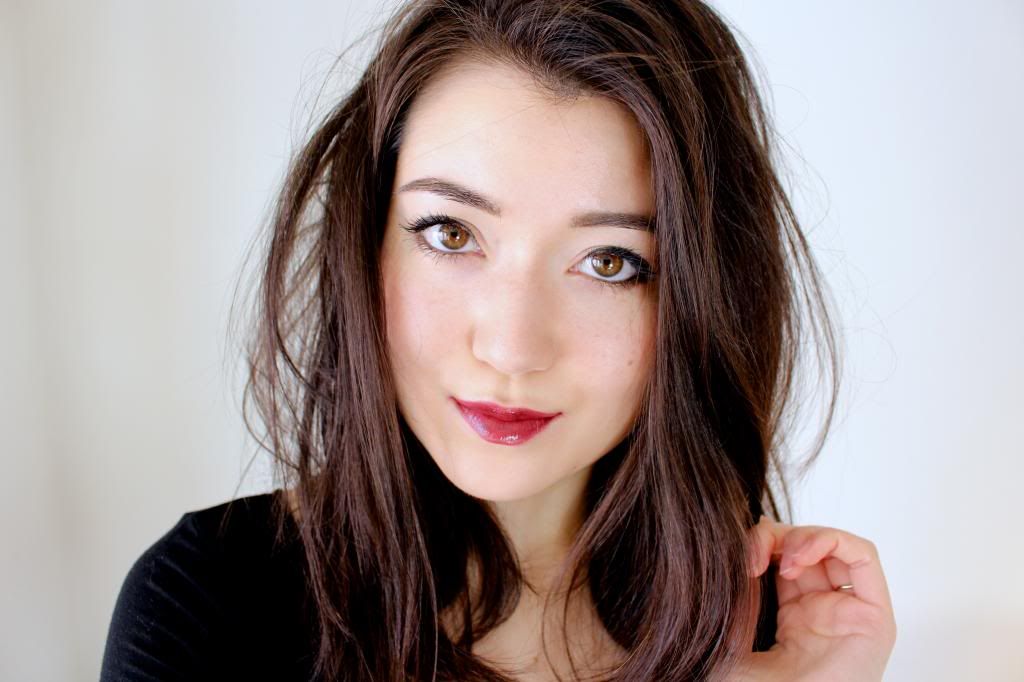 Autumn/winter makeup is my favorite: I'm always excited to bring out the red lipsticks and eyeliner and abandon all attempts to bronze my pale skin. The folks at
Wantable
must have read my mind because my
October Wantable Box
(c/o) was filled with items that suit my seasonal preferences perfectly. I was pleased with last month's box, but I have to say that this month, I'm obsessed: every single product was right up my alley. I was especially excited to see that quite a few of the products in this month's box are all-natural, and I've discovered some new eco-luxe brands to check out. Here's a little peek at the products inside (and in action!)...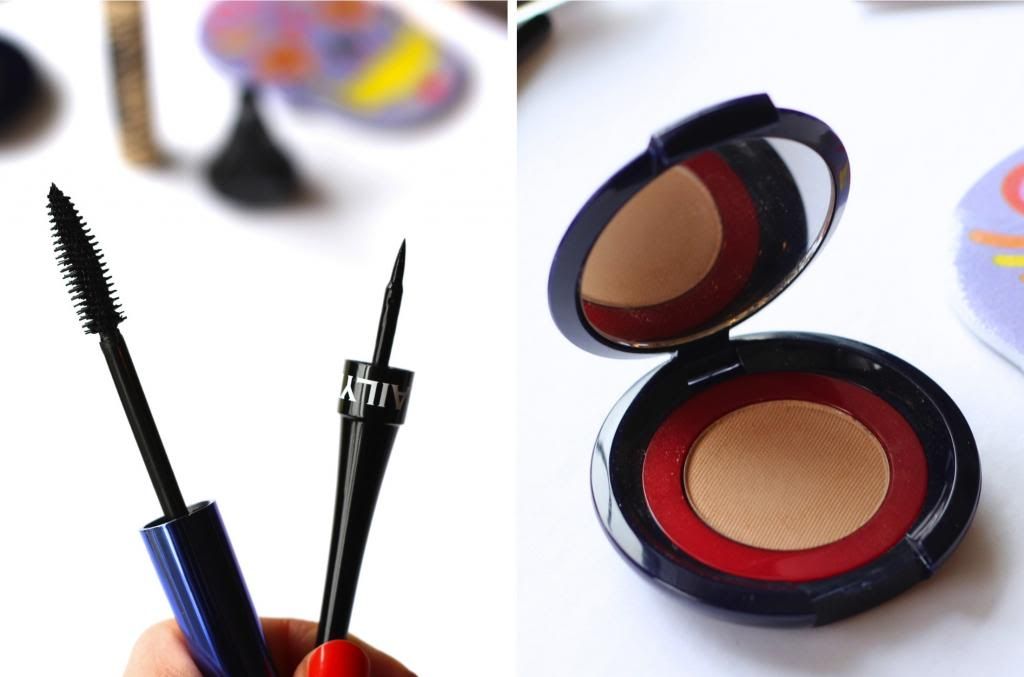 CAILYN COSMETICS LIQUID EYELINER IN BLACK (
$15)
I've been shopping around for a new liquid eyeliner, so I was excited to see this one in my box. CAILYN Cosmetics specializes in all-natural, mineral-based makeup. The packaging on this product is sleek and functional: the felt-tip wand has a very skinny point, so it's easy to be precise. I'm by no means a master of the feline flick, but this eyeliner is foolproof; I manage to get both sides more-or-less symmetrical every time! In contrast to the liquid eyeliner pens I've used in the past, the bottle means it won't dry out as quickly. I still can't believe that this product is all-natural because it's so long-wearing. I love pairing this with...
LISE WATIER FELINE MASCARA HD
($23)
This mascara lives up to its name. If you've never heard of Canadian brand Lise Watier (neither had I), listen up: this waterproof mascara separates, lengthens and curls better than the Dior one I'm using now. It gives my lashes a cat-eye flick that lasts all day.
DARLA MAKEUP PEEPERS EYESHADOW IN ROLLED OATS
($18)
This was another all-natural offering; I'm so pleased that Wantable has chosen to partner with smaller brands that are conscientious about their ingredients. This warm-toned nude-taupe color with a hint of golden shimmer is a good base color; it's pigmented and doesn't crease.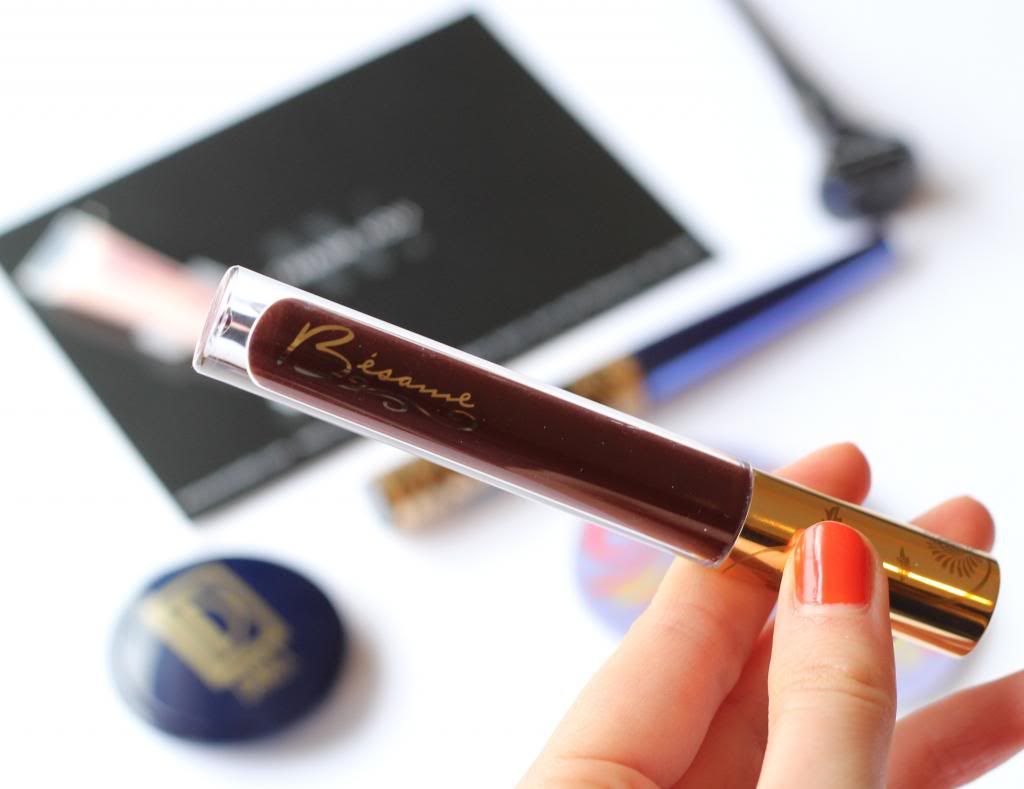 BÉSAME LIP GLAZE IN BLACK LIQUORICE
($22
)
I'm not usually a fan of lipgloss, but because I received a lipstick in last month's box, I decided to say I wanted lipgloss when I placed my October box order. (As I mentioned in my last post, when you order your box, you fill out a survey to customize the types of products you receive.) This lipgloss is part of Bésame's 1920s Deco Collection, and I can't rave enough about it. Bésame specializes in reproductions of vintage colors, using natural and responsible ingredients. This lipgloss tastes like sweet liquorice root and feels creamy on the lips -- not too sticky, not too runny. It's pigmented enough to wear without any lipstick underneath, but it also works well over lipstick; here I'm wearing it over Revlon's matte Wine Not. If you're looking for an all-natural lipgloss, I can't recommend this one enough, and I will definitely look into additional offerings from Bésame.
KIKKERLAND SKULL EMERY BOARD ($1.50)
Normally I wouldn't be over-the-moon about a nail file, but this one from the design company Kikkerland is a colorful skull, just in time for Halloween. So I approve.
SKIIN INSTANT SKIN TIGHTENER AND LINE FILLER (sample, $40 for 15 ml)
The products in each Wantable box are full-size, but I also received a little mini sample of this skincare product. This is the only thing in the box I haven't used, and to be honest I'm not sure if I will because my skin is pretty sensitive.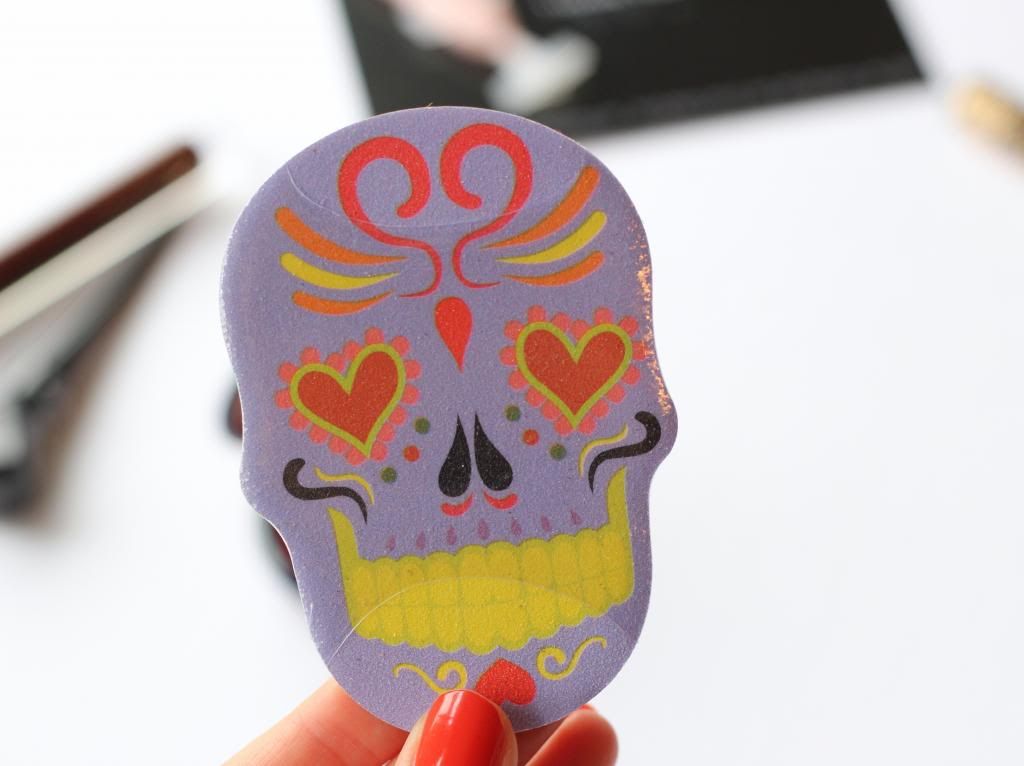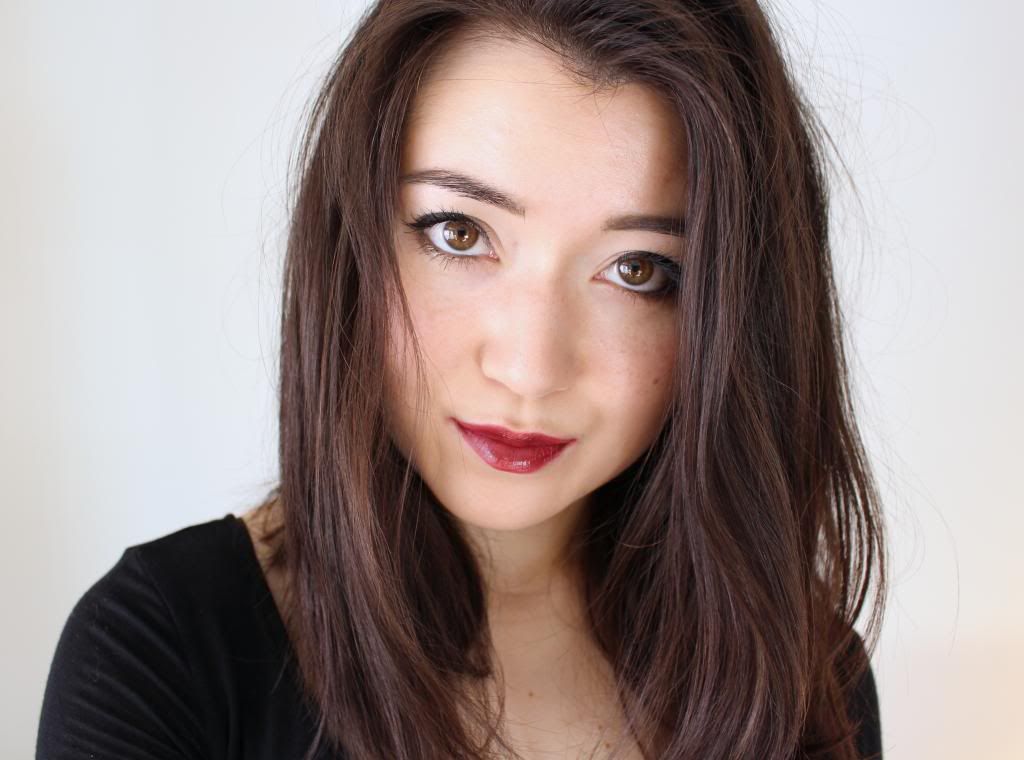 If you're in the market for a luxury makeup beauty box, I highly recommend trying a box from
Wantable
. The hand-selected products have really impressed me, the shipping is always extremely fast, and the Wantable team goes the extra mile to make sure they bring customers high-quality products from brands that deserve more attention.