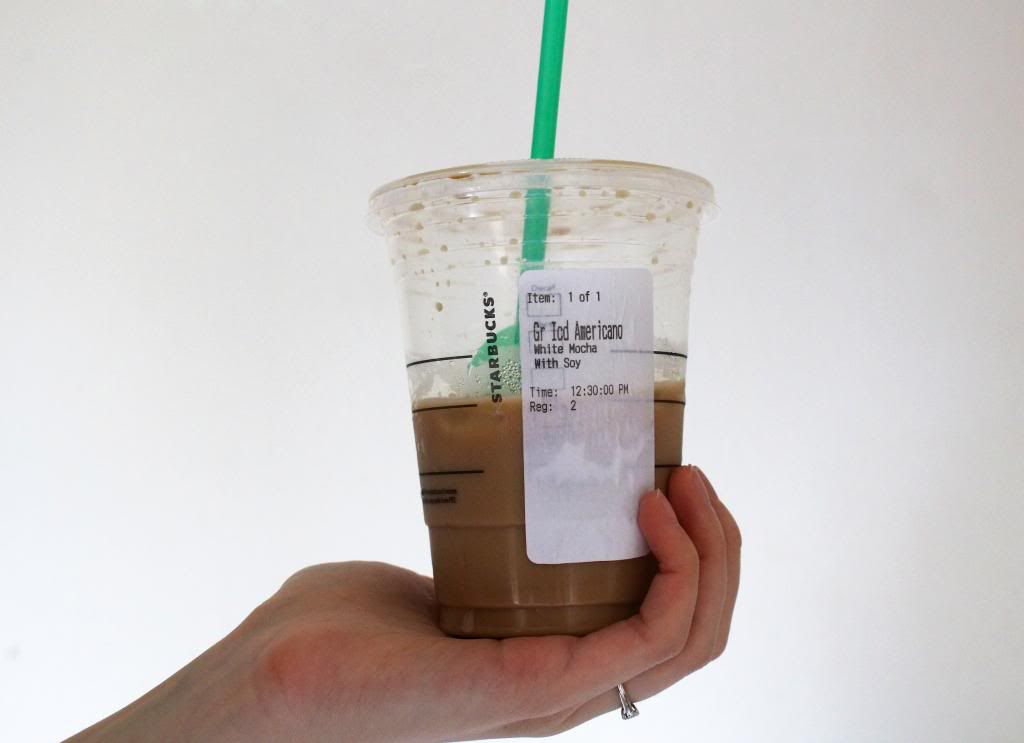 When I go out for coffee I usually keep things simple: a double americano, no sugar, with a little room. Ironically, preferring americanos over drip coffee is very un-American of me, but to my tastebuds, americanos tend to have a stronger, richer flavor and, they're harder to mess up.
Metropolitan Market
does a delicious one... just thinking about the
crema
on top makes me crave caffeine! And then there are days when I end up at a drive-thru Starbucks with a sweet tooth. Here's a
little tip
: if you're trying to go dairy-free or just looking for a lighter drink, but you still want something that doubles up as dessert, get a sweetened americano. Though I can't really call it a "healthy alternative," it
is
just as flavorful as a latte without being as rich or lactose-laden. (Added bonus: it's a couple dollars cheaper too.) The white chocolate was a little overkill but I have to admit, it was just what I needed to stave off the post-gym afternoon slump.